Fraternity History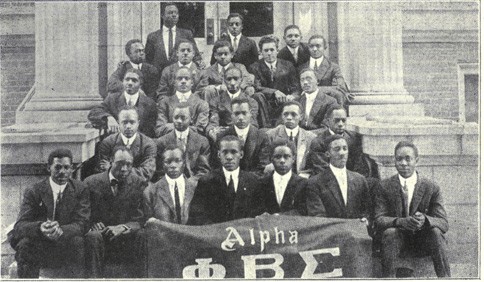 Phi Beta Sigma Fraternity, Inc. was founded at Howard University in Washington D.C. on Friday, January 9, 1914 by three young black male students; Honorable A. Langston Taylor, Honorable Leonard F. Morse, and Honorable Charles I. Brown. They wanted to organize a Greek-Letter fraternity that would truly exemplify the high ideals of brotherhood, scholarship, and service. 
        From its inception, the founders conceived Phi Beta Sigma as a mechanism to deliver services to the general community. Rather than gaining skills to be utilized exclusively for themselves and their immediate families, the founders of Phi Beta Sigma held the deep conviction that they should return their newly acquired skills to the communities from which they had come. This deep conviction was mirrored in the fraternity motto, "Culture for Service and Service for Humanity." 
        Today, a century later, Phi Beta Sigma Fraternity, Inc. has blossomed into an international organization of leaders, embracing some 105,000 dedicated brothers in all walks of life, in more than 700 chapters across Africa, the United States, Europe, and the Caribbean. No longer a single entity, the fraternity has now established the Phi Beta Sigma educational Foundation, Inc. and the Phi Beta Sigma Federal Credit Union (to build financial equity within our target communities). Through our three National Programs: Bigger and Better Business, Education, and Social Action, Phi Beta Sigma strives for and demands the highest personal development for our people. We pride ourselves in having a unique link with our AFRICAN culture in that Phi Beta Sigma is a fraternity based on African Heritage. Ours was the first BLACK Greek Letter Organization to establish chapters in Africa, and we are often called the fraternity of African Presidents, Princes, and Kings. Through knowledge of self and self help, we feel, that we can return to the cultural greatness that we once possessed. 
        Zeta Phi Beta Sorority, Inc., founded Friday, January 16, 1920, with the assistance of Phi Beta Sigma, is the sister organization. No other fraternity and sorority is constitutionally bound as Sigma and Zeta. We both enjoy and foster a mutually supportive relationship.